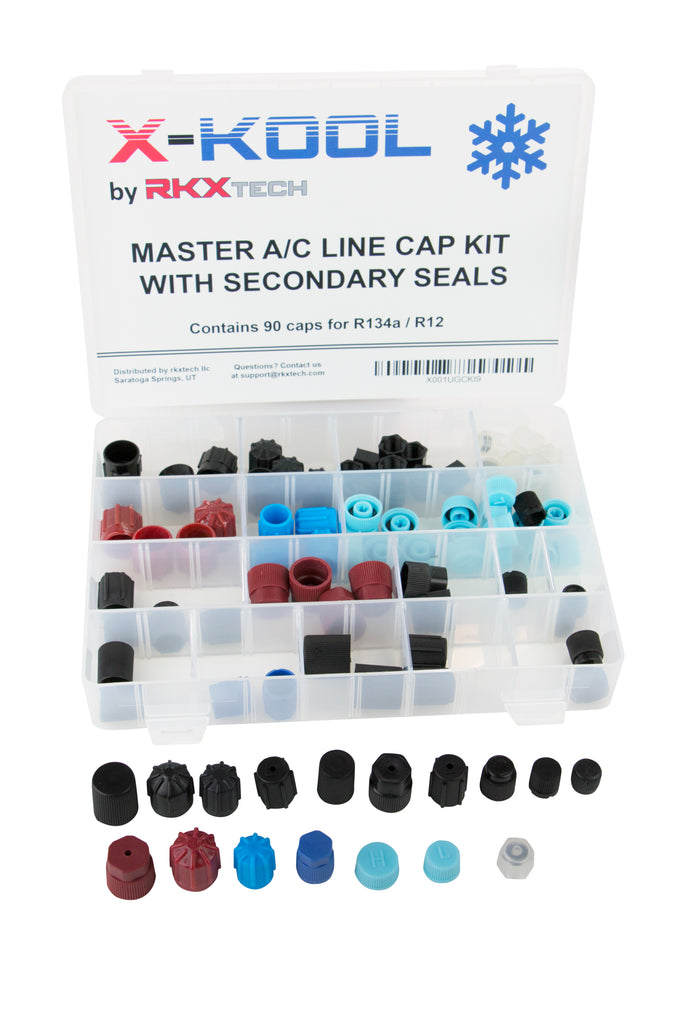 X-KOOL R134A / R12 Master valve core cap kit for Domestic, Import, and European Cars
Valve-core-cap-kit
---
X-Kool by RKXtech: Master AC LIne valve cap kit with secondary seals.
17 Different styles of caps to fit a wide variety of domestic, import, and european vehicles fitted with R134a or R12 systems.
AC lines caps help keep the AC ports clean for service so dirt and debris does not make its way into the system when servicing.
The secondary seals help prevent unnecessary loss of freon from the service ports. The service ports are the most common leak point in the AC system.
Kit Includes:
- Assortment of 90 caps (17 different styles)
- Case
---
Share this Product
---
More from this collection