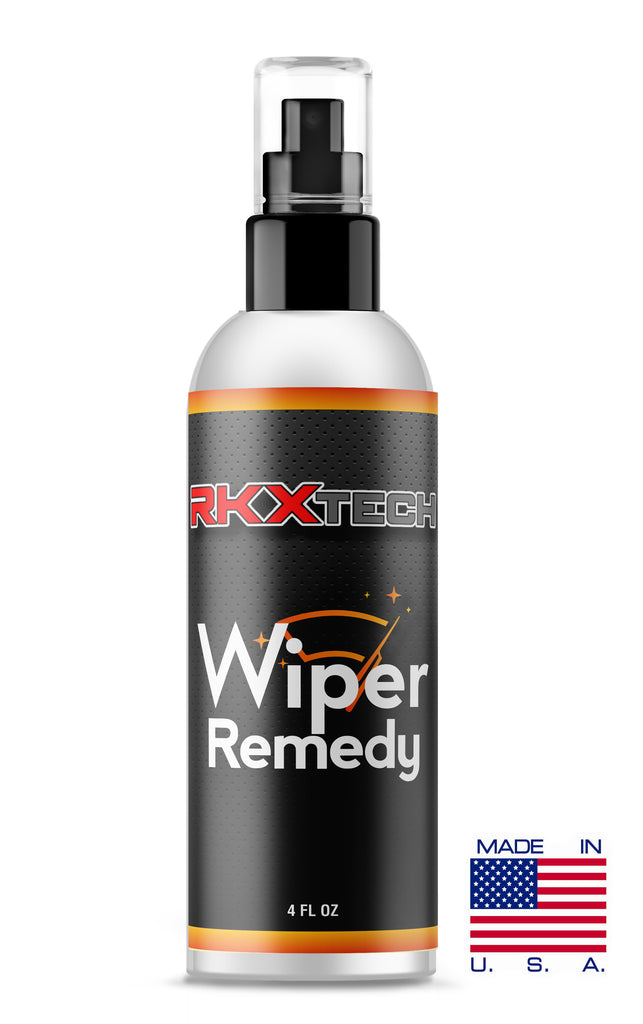 RKX Wiper Remedy - Treatment for windshield wipers. Get the maximum life out of your Wipers! Stop wiper streaking and noise.
EB-remedy
---
Wiper Remedy by RKXtech is designed to maximize the useful lifespan of your wiper blades and keep them from streaking and chattering.
Wiper Remedy is a treatment that is applied directly to your wiper blade squeegee. A treated blade will help improve visibility out of the windshield and overall wiper performance.
Our special formula penetrates deep into the rubber to help soften and clean the blade.
Made in the USA!
Wiper Remedy is safe and non-toxic. 1 bottle will treat over 100 wiper blades.
---
Share this Product