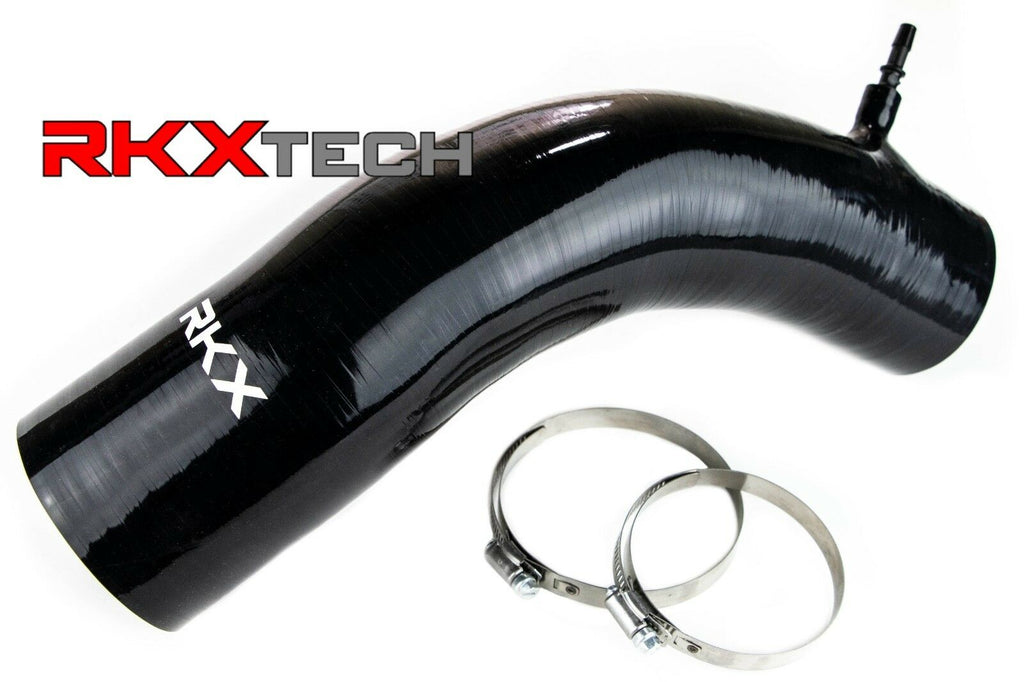 RKX Silicone Air Intake Inlet Hose for Audi Q7 V6 3.0T cold filter 2010-15 3.0L
RKX-004-Q7-Intake-Hose
---
GENUINE RKX™ 3.0T SILICONE THROTTLE BODY INLET HOSE
The RKX Hose is crafted out of durable nylon wire reinforced silicone, eliminating the possibility of hose collapse in high power applications. Featuring a completely smooth air path for increased airflow over stock. 

The RKX hose by itself will also give a mild increase in supercharge whine!
Advantages of the RKX inlet hose:
- Simple elegant design
- No permanent modifications 
- Keep factory air-box with superior heat rejection
- Easy install and easy to return to stock for dealer visits! (avoid TD1!)
Applications:
3.0T Supercharged Gasoline Engines
Q7 3.0T 2011 - 2015
We also recommend adding an aftermarket high flow air filter for maximum gains.
The stock air-box can also be modified to increase supercharger whine to your personal preference.
Throttle body intake, 7L0 129 620, 7L0129620, 6E129629R, 6E 129 629R, 6E 129 629 R, 7L6129601BB, 7L6 129 601BB, 7L6 129 601 BB

---
Share this Product
---
More from this collection